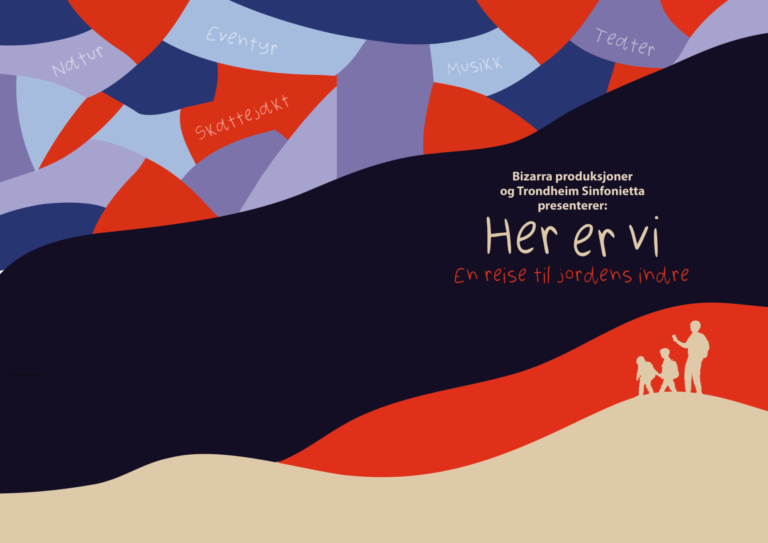 30. January
Cecilie is 20 years old and a scout girl. She is the leader of an exclusive club called "Adventurous Travels". Do you want to join her club and go on a treasure hunt? Meet at the large square right by Sluppenvegen 13 (same building as Lager11). Cecilie will meet you there and take you on a journey to the earth's interior ...
From 5 years old.
Director, playwright, costume designer: Alessandra Felli

Actors, script development: Karianna Sommero and Jaap den Hertog

Musicians: Bergmund Waal Skaslien (composer and viola), Espen Aalberg (percussion), Daniel Formo (organ) and Michael Duch (double bass)

Set design: Marie Löwendahl

Props: Meysam Abbas Hosseini

Technician: Rune Søholt

Producer: Malu Gabard

Graphic designer: Camilla Kvalvik Nilssen

This is a collaborative project between Bizarra produksjoner and Trondheim Symfonietta. Supporters are Trøndelag fylkeskommune, Kulturrådet, Den kulturelle skolesekken, Trondheim kommune, Erbos Gavefond, Fond for utøvende kunstnere and Lager11.
Tickets