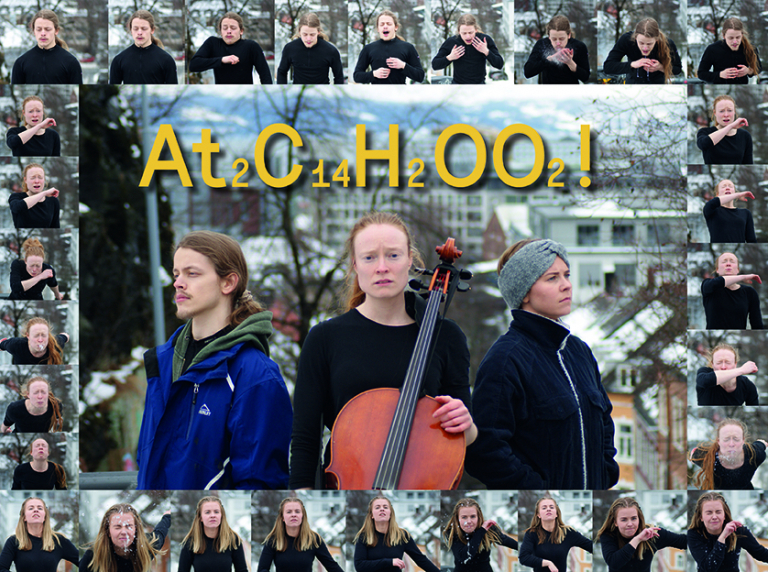 18. April
AtCHOO! is a show at a high pace, full of humor, but also with a lot of seriousness. Although the show's action will take place in 2021, we will also visit other eras such as the Viking Age, ancient Greece, the 19th century and a mysterious virus world. Dissemination of science, similarities between people before and now, ruling techniques, power and interpersonal relationships are all central themes in the performance.
We hope you are joining us into a universe filled with chaos, pace, colors and humor.
Actors:
Kristin Lundemo Overøye
Sofie Aalstad Jansen
Sondre Mattias Hanssen Flakstad
Production team:
Ingvild Tiller Naustan - director, script and production assistant
Maria J. Frantzen - director, producer and technician
Katrine Roland - sound design, playwright and technique
Photo: Hanne Ø. Heisholt
The play will be played on April 15, 16, 17 and 18 in blackbox. The show is suitable for everyone and especially for young people.